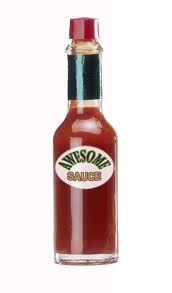 Welcome to Awesome Sauce WikiEdit
The awesome sauce wiki talks about awesome stuff like movies, weapons, video games, books, geek stuff...and stuff. It is a great website for gamers.

Awesome sauce(adj.) Something supremely awesome that simply radiates awesomeness.
Have Fun and be Awesome Sauce
Cool site and interesting game
"http://www.miniclip.com/games/fred-figglehorn/en/webgame.php"
Latest activity
Edit